[As originally featured in What's Up Magazine]
Returning to social life has re-invigorated the joy in dressing. After a global timeout, I know I am not alone in wanting to maximize the life we have with celebrations big and small. We at Zachary's are seeing that trend trickle into the jewelry boxes of many Annapolitans. Where an engagement ring marks an intention, wedding bands mark a commitment and a tennis bracelet might mark a big anniversary, a tiny dinosaur charm can conjure the feelings of snuggling in a Jurassic nursery. Birthstones can add a pop of color and fun. We've lovingly dubbed the charm necklace the "Mommy Neckmess!," but we see this trend intergenerationally from Fur Mommies to Grand-Mommies. 
Charms provide a way to tell your story sharing personality and values. The charm bracelets of yester-year have been done a million and one ways. I love a packed charm bracelet that serves as a treasure map of one's travels and accomplishments, but the size, weight and sound can often be an annoyance in modern life. A necklace is less likely to get tangled in your keyboard or caught in the door handle. A necklace also pushes us to edit our selection a bit more, paring down the massive number of human experiences to only those which truly matter to us. A necklace sits closer to the heart and is certainly more likely to draw conversation and connection.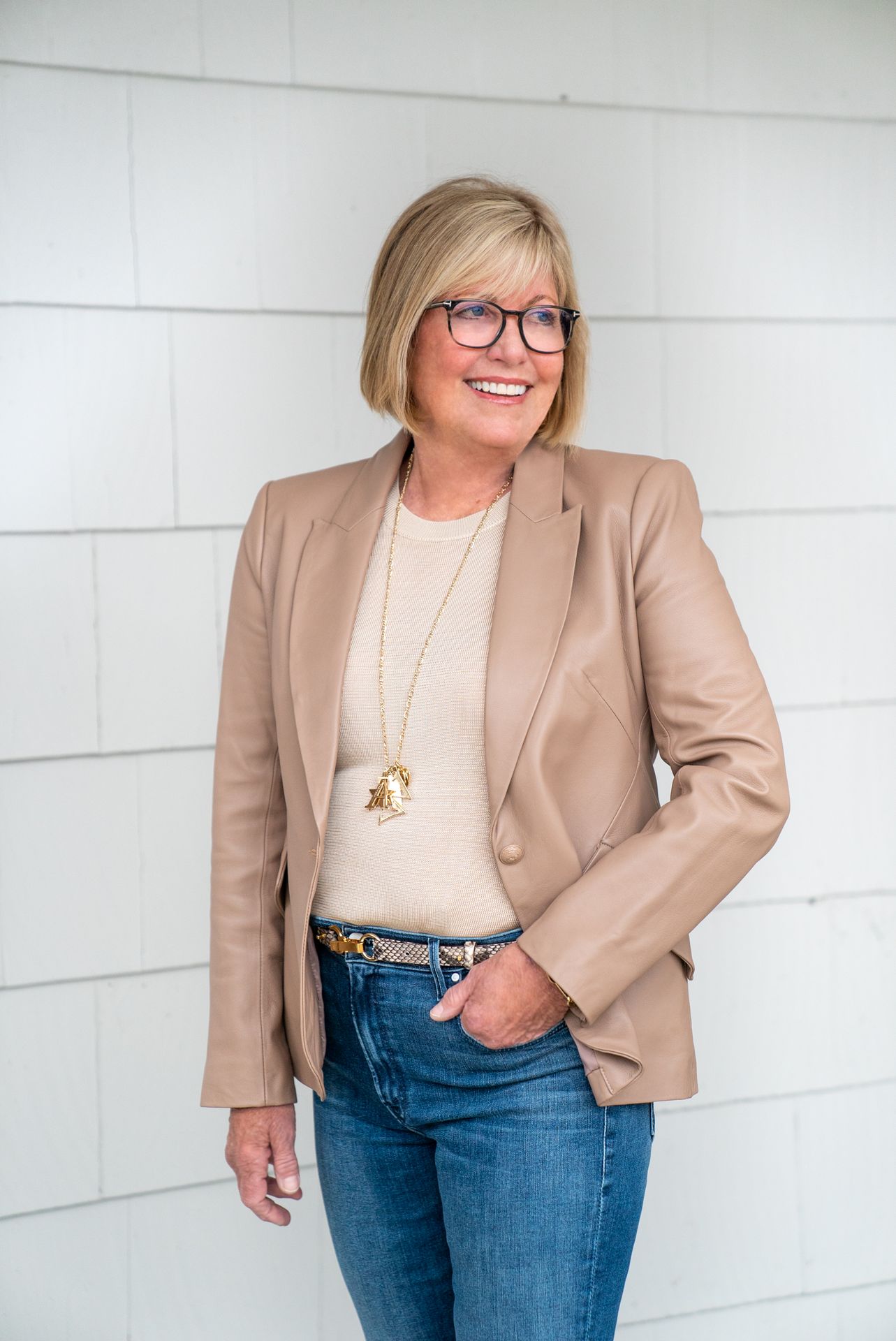 Go Big! Sarah Hoffman takes her charm necklace to the next level with Jumbo Charms and it is not only super chic, it is definitely the next "it" adornment. "Cookie," as her grandchildren call her, tells us about her memories of charm bracelets growing up and how her brilliant idea came to be saying, "Several people in my generation and growing up had charm bracelets. Charms signified special events." Sarah's jumbo charm necklace "all represent my[her] 8 grandkids, each one was chosen specifically for them, and they are all unique just like them. Each charm incorporates their names and birthdays in some way."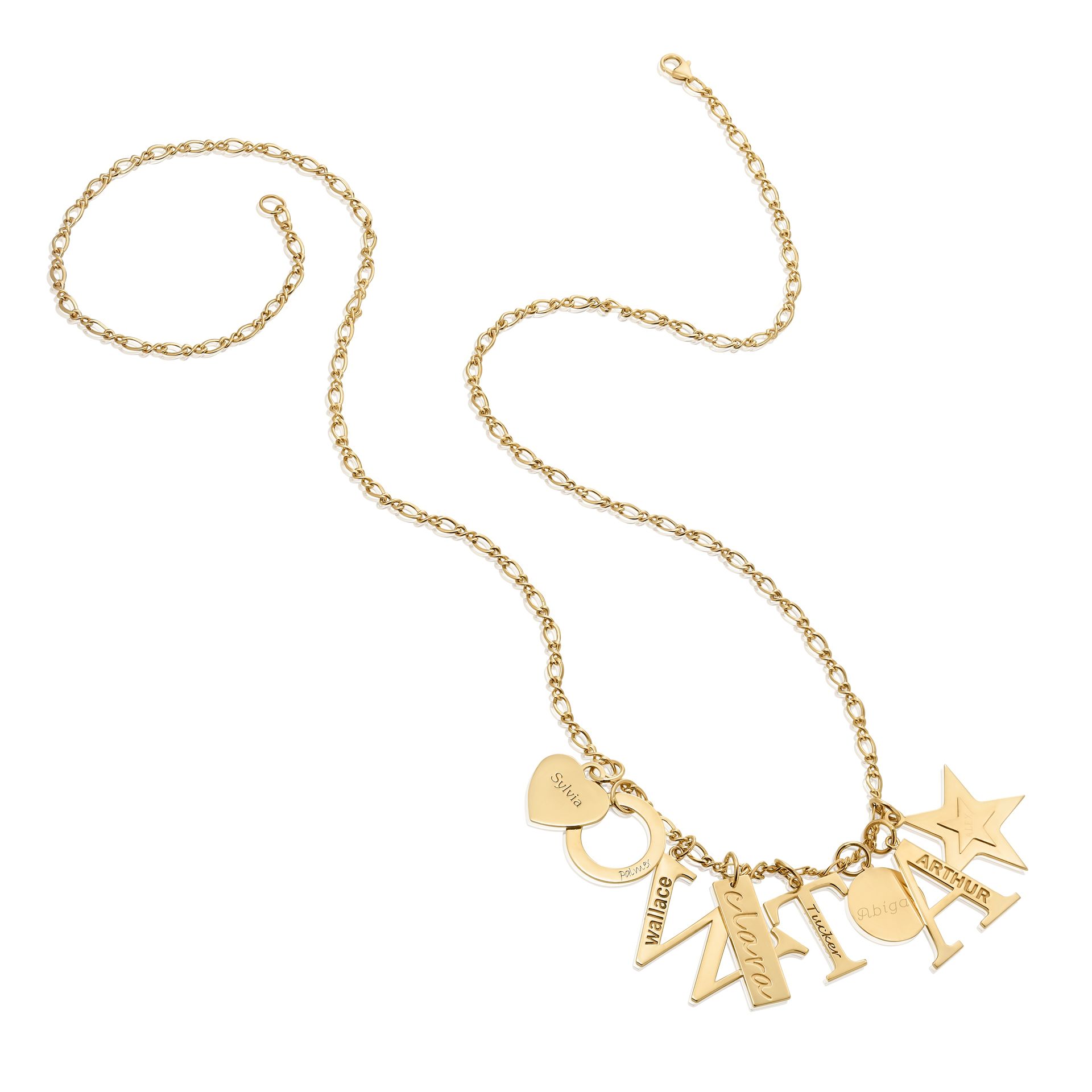 When Sarah knew what she wanted and could not find it, she came to Zachary's. She says, "I knew I wanted a long chain with charms to signify each grandkid. I designed it and brought it to Zachary's and they embraced the idea. Once I had the long chain idea, I wanted something of substance hanging on it. As we created it, we chose the size of the charms that would look good. A lot of the charms were made by Zachary's by hand because I couldn't find the size, or whatever that I wanted, in the catalog. Zachary's helped me bring this idea to life." Now, each time Sarah, the cookie baking grandmother, visits her grandchildren they climb onto her lap to look at each one knowing just how special they are to her. 
At the end of the day, all the jewelry we sell is rooted in family, tradition and celebration. Diamonds are forever and meant to mark momentous occasions. Sentimental trends like charm necklaces give us permission to embrace the memorable moments with a little less seriousness.
How to curate your own Charm Necklace: 
An art gallerist once told me that what brought the most value to art were the conversations it could elicit. So, think about the things you are passionate enough about to tell a stranger. 
Are you a mother? Initials and birthstones are always a great start but is there a favorite toy that always makes you smile? For me it's trucks and dinosaurs. Don't feel obligated to have the same items for each child either. One might get an Uppercase letter with pearls while another gets lowercase with diamonds. 
You might choose to wear your partners birthstone or one associated with an important month to you. 
Have an inside joke with your best friend who plays the spoons? 
Have a puppy you adore? 
[Remember] If we can't find it, we can make it! 
Pro Tips: 
Don't love your birthstones? Opt for a favorite color or a diamond zodiac sign instead. There are also many months and gemstones that have lesser-known alternatives. 
Get creative with your base layer. I love to keep it simple with my charms on a thin cable chain, but I adore putting charms on pearls and chunkier chains. 
What conversation will your neck-mess start?