Engagement ring shopping can feel daunting! After all, it is a ring meant to symbolize your love and commitment that ideally will be worn for the rest of their life. The art of choosing the perfect engagement ring starts with knowing your person. Do they use their hands a lot? Work with a microscope? Want something different from their sibling? These questions might seem random, but they share more than you may think. 

If your partner works hard with their hands, our team can guide you towards styles and details that are more durable and practical. Don't worry, that isn't code for bulky!  The bezel of this engagement ring not only magnifies the shape of the diamond, but also has no prongs to catch on anything. 
Your Dynamic Snippet will be displayed here... This message is displayed because you did not provided both a filter and a template to use.


If your partner works with a microscope, we probably need to think more about the clarity of your center stone. The human desire to stare deeper into a diamond - plus access to a microscope - means that your scientific lover will look at their diamond literally under a microscope. If there is anything to be found and seen with the naked eye, it cannot be unseen. This can drive your partner a little mad. We love a mad scientist in the movies, but let's keep yours happy with a higher clarity diamond. Don't worry, we can teach you about clarity!

There are siblings who like to match and then there are casual sibling rivalries. If your partner is the latter, chances are they will need a different style engagement ring or diamond shape. (It is helpful if you know what that siblings ring looks like.) A custom ring that is unique to your betrothed may also be the way to go. Learn more about Custom Design.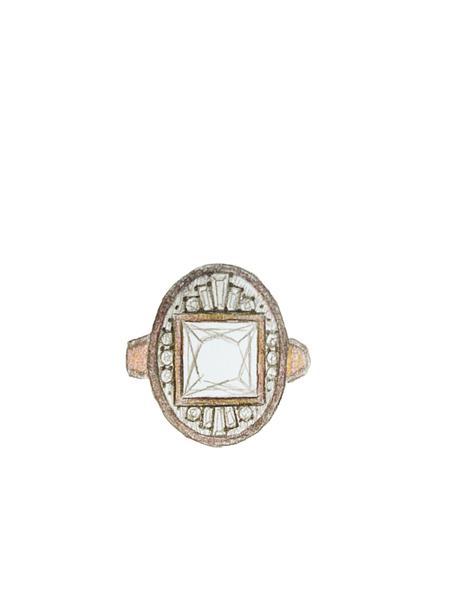 These are just a few of the vast opportunities for us to help you choose the perfect ring.

Have they given you any hints? These days most of our engagement ring hunters are equipped with premium data also known as forwarded pictures or Pinterest boards. Our team of jewelry designers and stylists are experts at helping you find the similarities between the multiple images you may have from your partner.  

Are you selecting your own engagement ring? Here are some things to think about: 
Do you want your wedding band to fit flush against your engagement ring without being contoured?  
Do you want your diamond set as low as possible and then a custom wedding band? Are you metal mixer?  
Do you have family jewelry that you want to incorporate?  
Do you want something totally unique or undyingly classic? 
Do you want something symbolic incorporated visibly or hidden? 

The possibilities are limitless and we are here to help! The single most important thing in choosing an engagement ring is knowing what is important to you. Forget the trends, if designs don't speak to you and your spirit they don't matter. And final parting words of wisdom: When in doubt a platinum solitaire can always be dressed up or down.
Your Dynamic Snippet will be displayed here... This message is displayed because you did not provided both a filter and a template to use.