There are frivolous pieces of jewelry and then there are the pieces of jewelry worn like a second skin. The jewelry that helps define personal style can be broken down into five simple groups.

1)      Studs! Diamond studs are the gold standard here. Don't be afraid! Diamond studs come in many sizes. Generally, we have an entry point pair of 0.25ct total weight diamond studs in the $500.00 range. It is also never too early to get a pair of diamond starter studs. Some of our youngest customers were gifted diamond studs when they got their first ear piercings and have traded up at special occasions along the way. Learn more about our Diamond Trade Up Program.  
If
for some reason diamonds just aren't your thing you can take a cue from the Naval Uniform Regulations and opt for classic gold ball studs or pearl studs in 4-6mm. These studs are clean and classic enough for the Midshipmen we serve but truthfully, they are great staples for anyone.
2)      Your "signature" pendant. Your signature pendant could be something as classic as a
diamond solitaire pendant or your signature pendant could be more personal like an initial or symbol that has meaning to you. The point of this pendant is to be something that you wear every day. That means that you are going to want to keep it clean and significant. I like to think of pendants as the best way to start a conversation with others about who you are. For example, I always wear my Nifo Pendant because it symbolizes family. Erica always wears her crucifix and medal. Olivia can always be found in her "Mommy Neckmess." What is a Mommy Neckmess? Click here to find out more!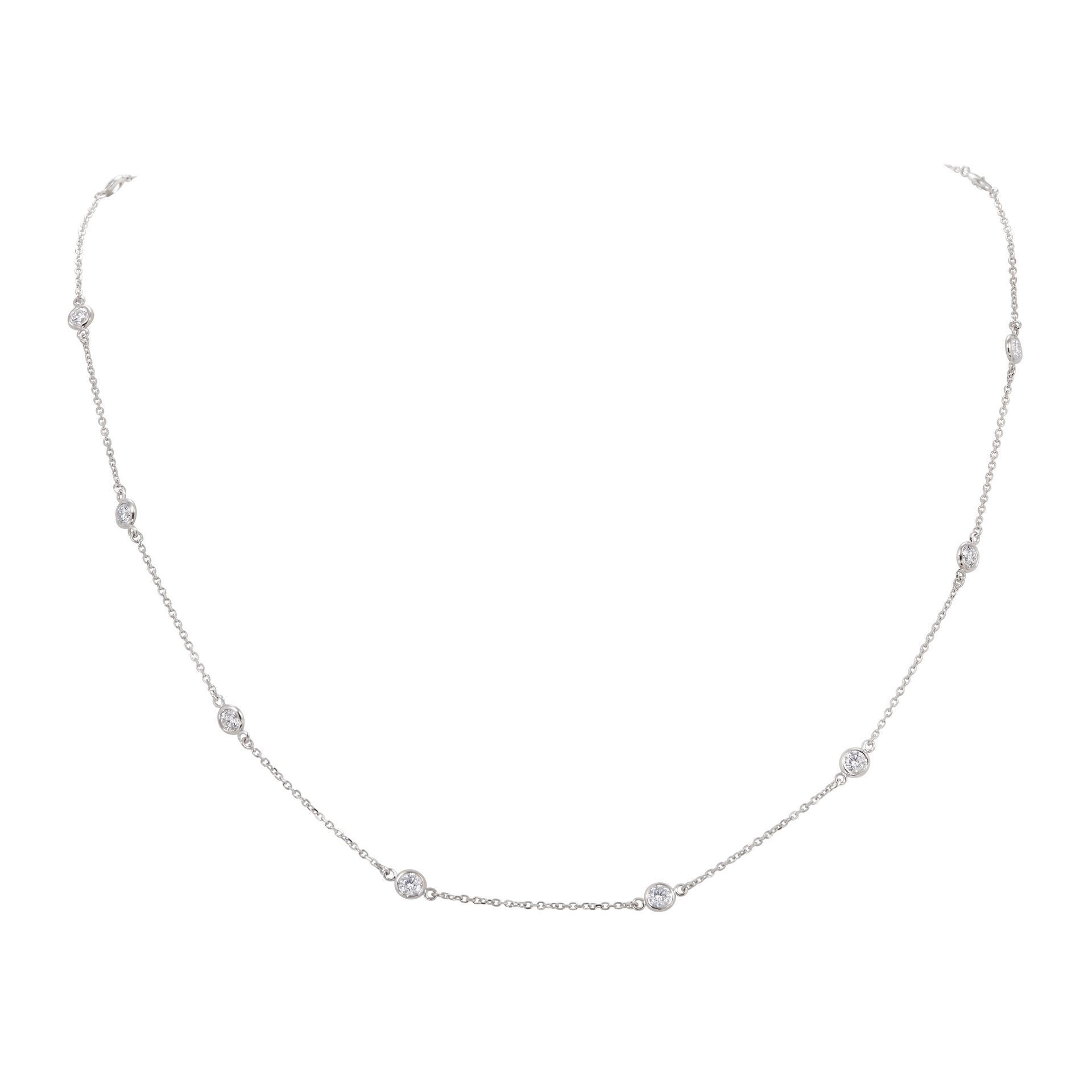 3)      An elevated chain. A chain is the most under-rated piece of jewelry in almost everyone's closet. Most pendants come on a classic cable chain because they are the perfect blend of durability and price sensitivity. But if you make the choice to invest in an elevated chain it will make all the difference. My favorite "elevated chain" has a sprinkle of diamonds throughout. Sometimes referred to as "diamonds by the yard," we love our diamonds by the inch, centimeter, or any other unit of measurement for that matter. 
4)      Second skin bracelet. The single most iconic bracelet is without a doubt the diamond tennis bracelet. This style bracelet gets it's name from the famous diamond bracelet tennis champion, Chris Evert wore during every match as she climbed her way to the top of the tennis world.

Before then the diamond bracelet was reserved for dressy occasions. The sheer concept of wearing diamonds to play tennis changed the jewelry world forever. Since then, many different kinds of bracelets have been designed for the purpose of being worn literally everywhere. If a classic tennis bracelet is not for you, try a simple gold bangle! 
Your Dynamic Snippet will be displayed here... This message is displayed because you did not provided both a filter and a template to use.

5)      A ring that has nothing to do with your marital status. When most people think about diamonds and rings at the same time they assume congratulations are in order. While I would never knock the diamond engagement ring, I think it is super important to self-purchase rings.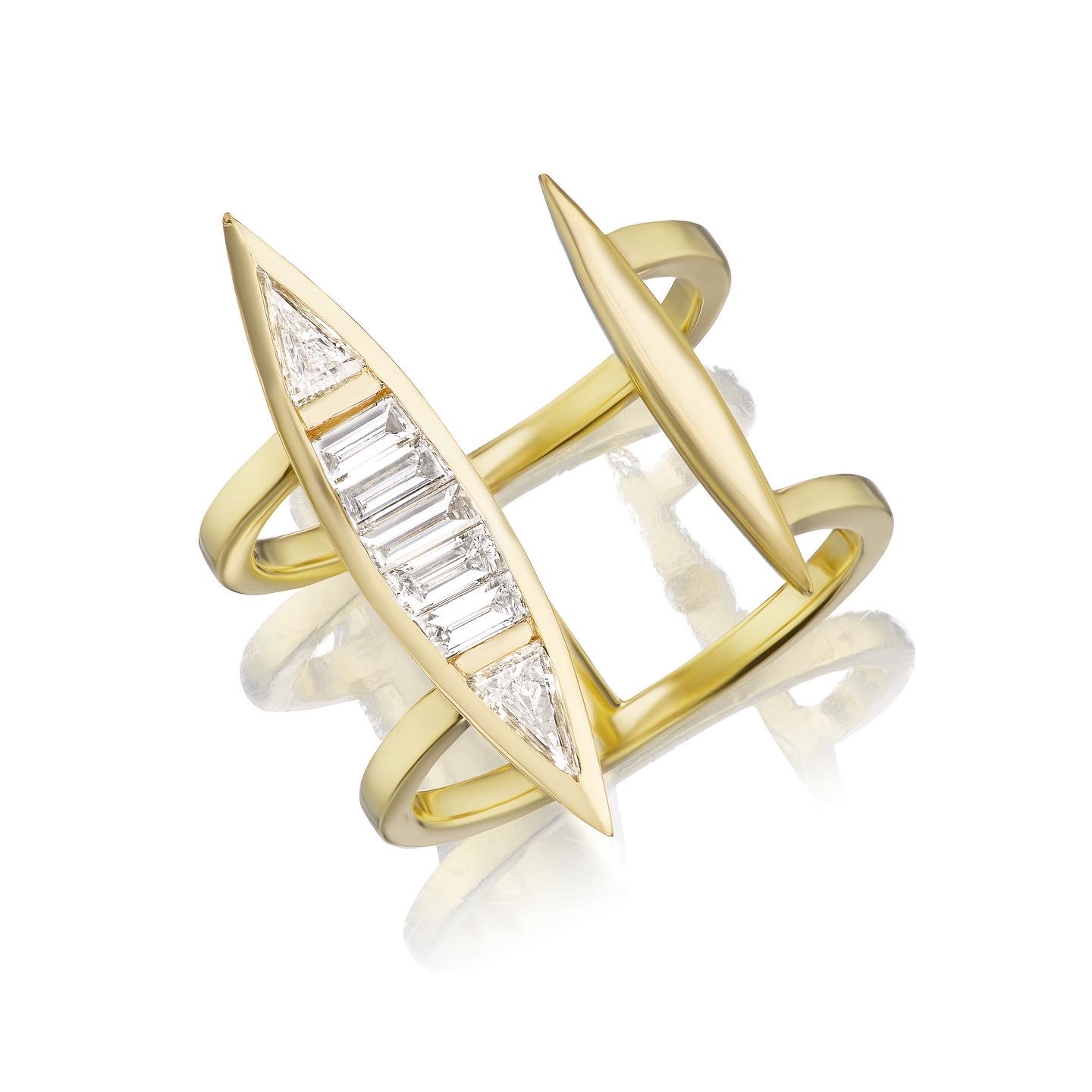 Why? Because rings are items you see on yourself without a mirror and are least likely to be gifted to you because of the reigning perception. I hear it all the time, "We are just dating so don't even give me a box that looks like it might be a ring… I don't want anyone to get the wrong idea!" When it comes to selecting your signature ring, it is important to select something that makes you smile. Whether it marks a special success or just plain brings you joy, a ring is an item to remind you of yourself.
Book a Personal Shopping Appointment.

Do you have all five of the most essential jewelry items? We are here to help you curate your top five! Bring us what you have already, what you love, what you don't and let's start telling the story of you with jewelry that could last forever!